For Immediate Release 1/26/2018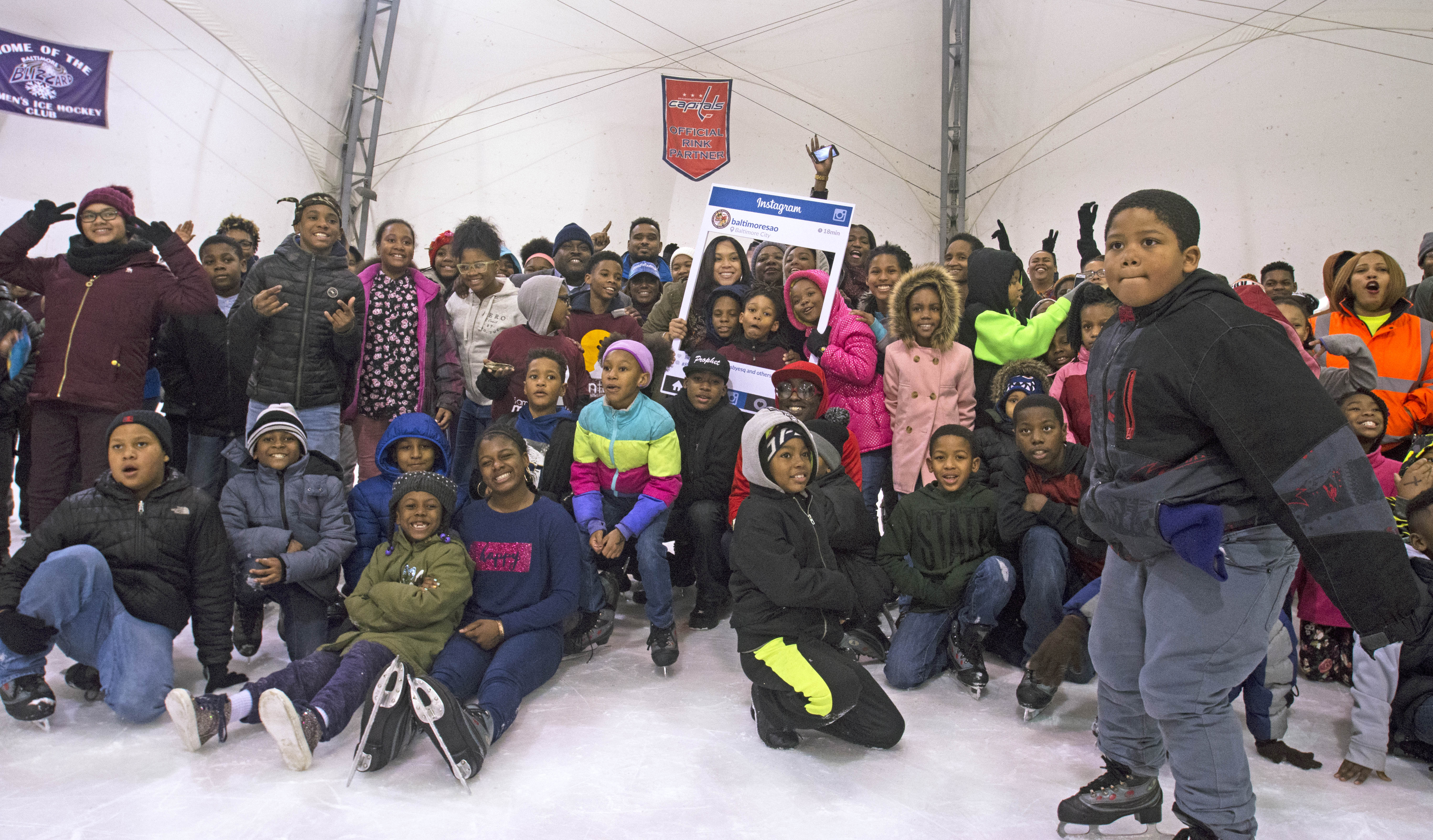 Southeast Baltimore —The Office of the State's Attorney hosted its first Winter  #PopUp event yesterday evening. The SAO welcomed 190 youth at the Mimi Dipiero Family Skating Center, a Baltimore Recreation and Parks facility.  The event was sponsored in partnership with Mayor Catherine Pugh, Office of City Council President Bernard C. "Jack" Young, Baltimore Police Department, Baltimore City Public Schools, Baltimore Department of Recreation and Parks, and DTLR.
Last night's event was a continuation of the summer #PopUp series which took place on Fridays from 6:00 p.m. to 9:00 p.m. — a time frame experts identified as most likely for a violent crime to occur.  The Winter #PopUps will be held once a month at various locations throughout the city.
All "Pop Ups" are free to attendees under the age of 18, and include complimentary entrance to the venue, access to all of its activities, and food.
Highlights from the Summer #PopUp series include:
More than 2,500 youth (aged 18 or younger) participated

Partnerships with 31 private, government, and non-profit organizations

25% of the attendees came from Western District—the police district with the most homicides this year
"The need for productive and fun activities for our young people is a year-round necessity ,"said State's Attorney Marilyn Mosby."  "Last night's event was a awesome success and is proof we are on the right path to offering Baltimore's youth alternatives to unfruitful behavior."  
Under the Mosby Administration, the Office for the State's Attorney for Baltimore City has made youth programming a priority through the Crime Control and Prevention Unit (CCP) by developing programs that introduce the city's youth to the criminal justice system through positive aspects and professions in hopes that they will not enter the system as a defendant.
The Junior State's Attorney (JSA) program is currently recruiting for its fourth year (Application Deadline 2/16/18 - Click here to apply).  This six-week summer program is dedicated to exposing current and rising 9th graders from Baltimore City Public Schools to careers in criminal justice and government professions. The SAO will partner with the Mayor's Office of Employment Development's Youth Works Initiative for a second year to employ 45 Baltimore City youth through this effort.
The Great Expectations program— a ten-month program that introduces 4th grade Baltimore City Public School students to professions within the criminal justice system—has expanded to three schools this school year. Through this initiative, students at Matthew Henson, Gilmor, and City Springs Schools are visited by State's Attorney Mosby and other SAO staff, Baltimore Police Officers, members of the Baltimore City Fire Department, Judges,members of the Office of the Public Defender, and other Baltimore City leaders.
CCP also recently hosted  its first ever Holiday Drive in partnership with DTLR and Cori Ramos and Associates.  More than 800 toys, toiletries, and non-perishable food items were distributed at the War Memorial building to public school children participating in the SAO's Great Expectations program, as well as Baltimore families impacted by crime.